Test drive
Select an arrival date and a departure date, then click on 'Search' to see available rooms and rates.
Support of ratetypes and arrangements
Multiple ratetypes and arrangements can be offered for one room category. For example room category Premier King Room with Spa Acc holds 2 ratetypes: "Premier King" and "Premier King BREAKFAST INCLUSIVE"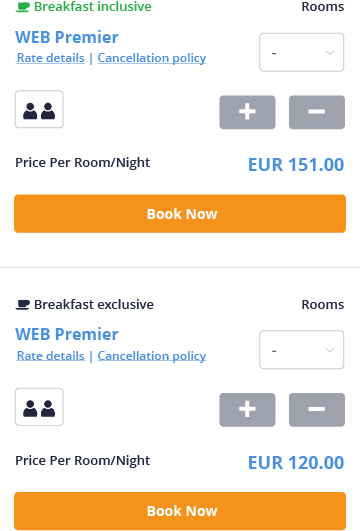 Occupancy based pricing
Sell double rooms for single use with discount on the double room price or add extra bedding surcharges.